Breaking Through Creativity Blocks & Other Challenges
...Creatively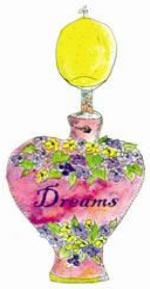 The Kaizen-Muse™ model of coaching specializes in moving individuals past the following creative blocks:
Fears related to the creative process including of fear of failure, of wasting time and resources, of being judged, of inadequacy.
Fear of success (i.e. the increased pressure and responsibility associated with success).
Self-sabotage (the continual frustration with setting intentions and not taking action).
Procrastination.
Immobilizing perfectionism.
Overwhelm.
Self-doubt, comparison, and low self-confidence.
Inability to focus on just one idea.
Finding the time to engage in creative passions.
Difficulty starting or finishing projects.
Difficulty returning to creative endeavors previously enjoyed.
Feeling stuck in unrewarding habits such as TV, computer games and incessant email checking.
Other fears associated with the creative process.
"If you're dedicated, if it's something that lives and breathes in your heart, then you've simply got to go ahead and do it."
— Rodney Crowell
Writers, artists, and other creative people are able to finally "get" to their work, bypassing fear. perfectionism, and procrastination with small steps, feeling supported in a sometimes lonely pursuit and enhancing resourcefulness with innovative triggers designed to elicit greater ingenuity.
Individuals in mid-life are guided through overwhelm, perfectionism, procrastination, comparison and self-doubt with structure, time-finding techniques, prompts, thought-training, and small actions that increase the creative appetite for more.
Business professionals discover a whole range of innovative prompts, perspectives and tools to help their ability to create together as a team or individually, augment the distinction needed for competitive ingenuity, and deliver refreshing marketing strategies.