2017 Kaizen-Muse Programs:
Trainings & Retreats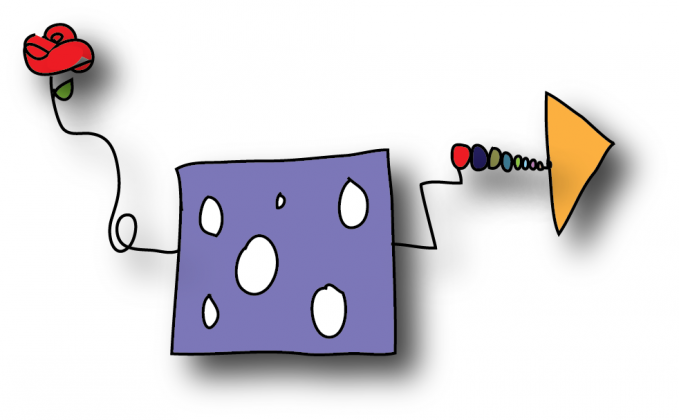 Kaizen-Muse Creativity Coaching Certification Training

March 1 - June 14, 2017:

Two Spaces Open
August 16 - December 12, 2017
With Jill Badonsky and a Q & A with Dr. Robert Maurer
A new training begins every February and August

With Elizabeth Gilbert getting the word out about creativity and self-kindness in her book Big Magic, it's a perfect time to become a Kaizen-Muse Creativity Coach. KMCC is an intuitive, non-linear, kind and gentle approach to mentoring those who want to make progress with creative pursuits or in any area of their lives using creative thinking. KMCC coaches work with anyone who wants to use creativity to move into the next phase of their life dreams, move through loss, or simply live a more creative life. 
 Break through resistance, procrastination, feelings of overwhelm, disabling perfectionism, low self-confidence and self-sabotage toward creative pursuits as well as any are of life with the tools of self-talk, acceptance and the 10 tools of KMCC. Students in this program experience their own creative breakthroughs.

To apply for the KMCC certification training, please send an email to jillbadonsky@hotmail.com with a little about your background and experience and why you think KMCC is a good fit for you. Taught by Jill Badonsky and renown psychologist, Dr. Robert Maurer. Includes one-one mentorships with KMCC Master coaches and Jill Badonsky. You receive far more value than the cost. More here

How KMCC differs from other creativity coaching models here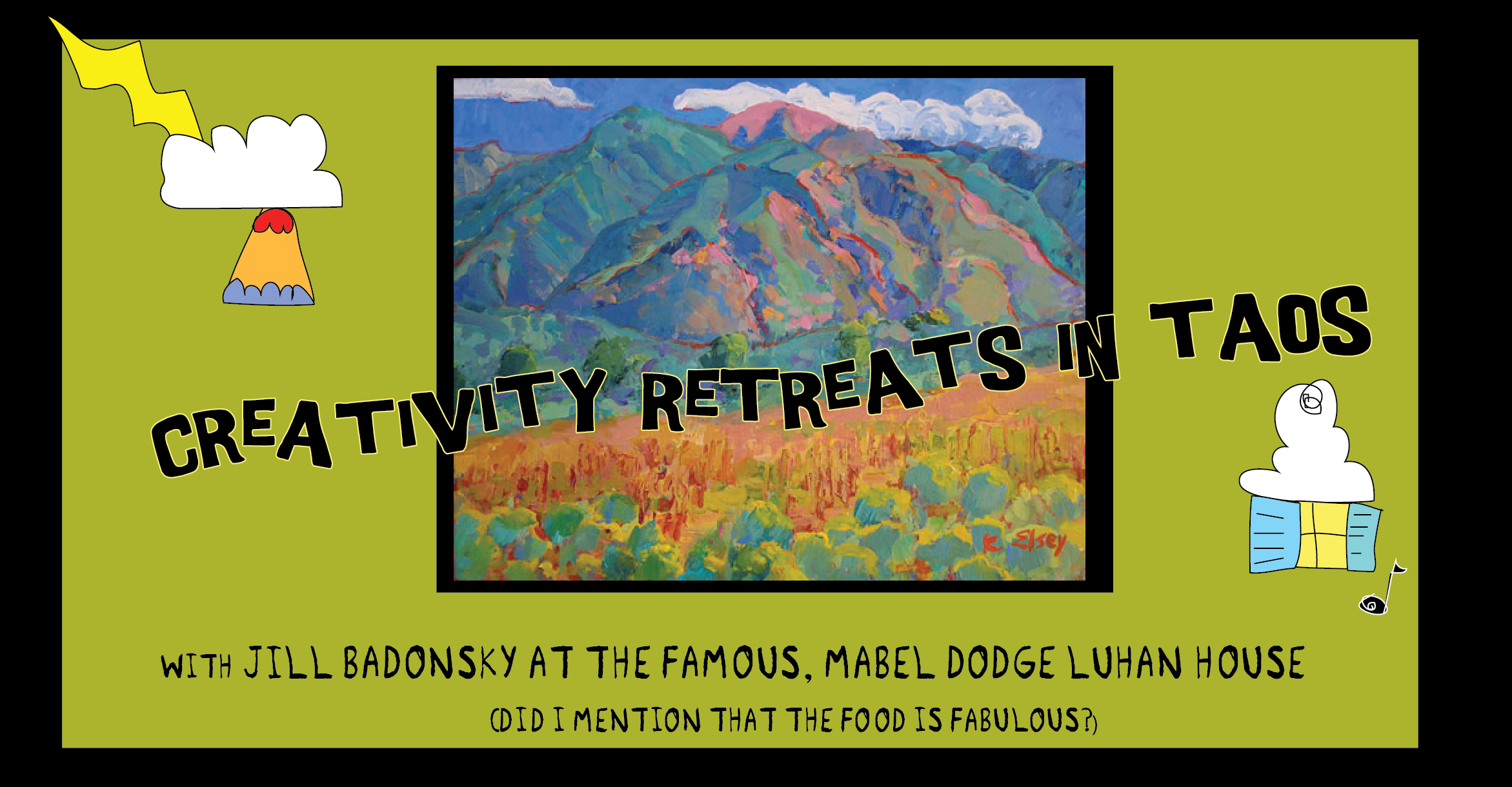 "The object isn't to make art,  it's to be in that wonderful state that makes art inevitable."
~Robert Henri
 
I think the Mabel Dodge Luhan House in Taos, New Mexico makes that state possible.
 
Creative minds from Georgia O'Keefe and D.H. Lawrence to Ansel Adams and Dennis Hopper came to there to be inspired. The placement is magical in relation to the mountains, the sky, and easy access to the dining room where the food is so good, people get quiet. Come experience the inspiration for yourself.
Three retreats to choose from:


February 15-19, 2017... The Muse in Winter: A Creativity Retreat Full
April 9-13, 2017 .......... The Inner Muse: Yoga, Guided Meditation, and Creativity
July Retreat is Full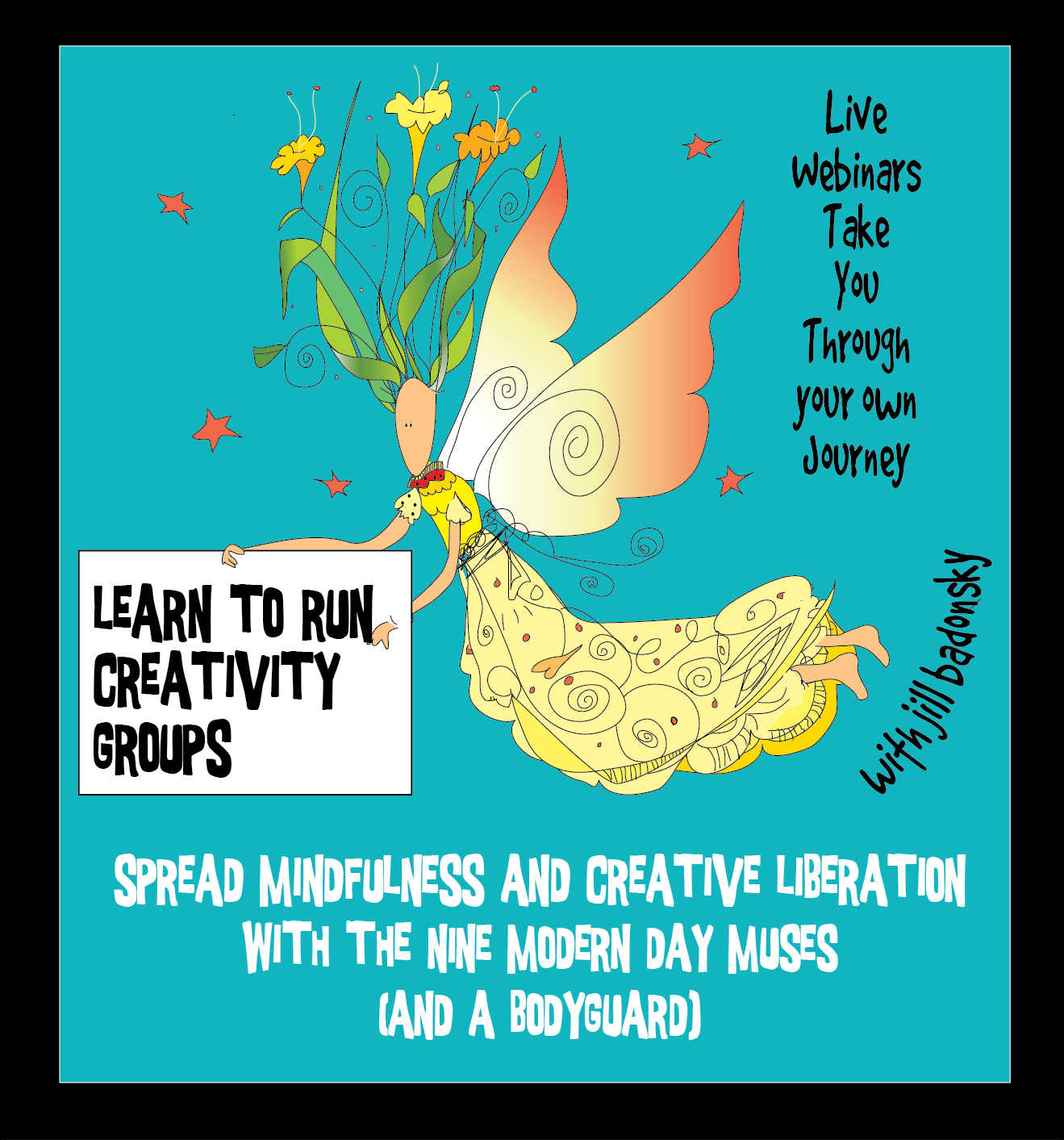 Become a Creativity Workshop Facilitator
based on the book The Nine Modern Day Muses (and a Bodyguard):
10 Guides to Creative Inspiration by Jill Badonsky
Tuesdays, February 28 - May 23rd, 2017
email info@themuseisin.com
You will personally experience the creative life changing
coursework while training to be a certified Muse
Group creativity workshop leader. Includes a hard-copy manual
which gives step-by-step instructions on how to run and market
creativity workshops and classes.
Create another stream of income and joy.
Rewarding financially, spiritually, creatively, and kindred spiritfully.
$795 includes comprehensive hard copy manual, gifts and goodies, guided relaxation MP3 and license to use
Jill Badonsky's work and titles, advertisement through www.themuseisin.com,
12 classes that move you forward with your own creativity ( and are just
a lot of fun).
$795
Kaizen-Muse Creativity Coaches are eligible for a discount. Please
email Jill Badonsky at hotmail for more information.
Parallel Universe Time 
Mondays 8am/pacific/11am/eastern
A complimentary hour (that means it's free) where you can show-up to get things done. Jill Badonsky holds the space for you to work on anything you've been putting off. Writing, art, cleaning the cat box, paying bills. It's all easier within the structure of this grounding and sacred time. Been going on for six years now. No obligations or propaganda.
Bring things to work on. Sign-up here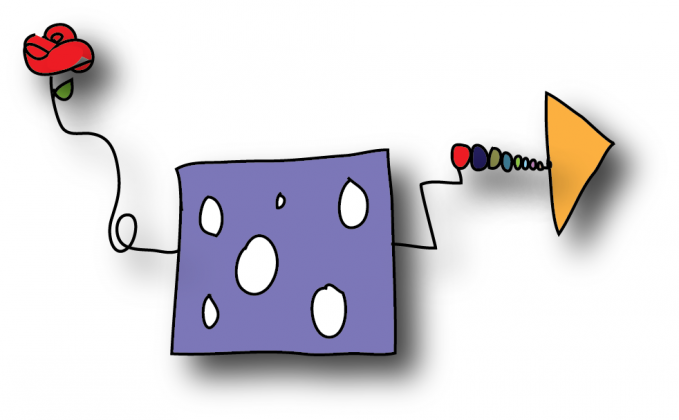 Writing Club
Two original Jill Badonsky writing prompts and inspiration a week to provide simple, fun structure to practice and share writing with a tribe of like-mined writers. No pressure - you can post or keep it to yourself.
CLICK Here One month free to try it at no cost.
For more Kaizen-Muse Creativity Coaching events, workshops and retreats click here.